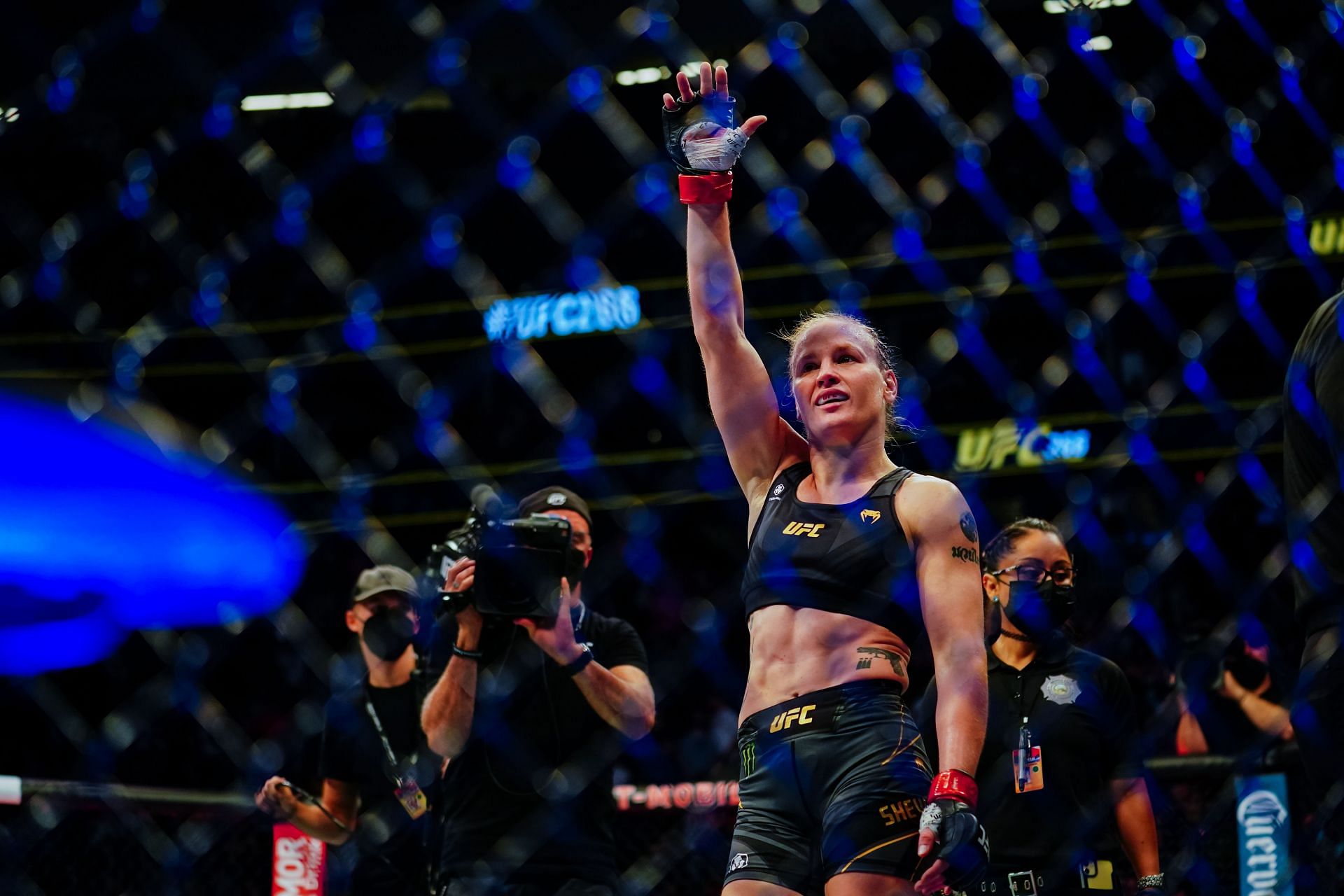 Valentina Shevchenko was unsuccessful in her attempt to recapture the UFC women's flyweight title at Noche UFC. While many believed that she won the bout, a controversial decision from judge Mike Bell resulted in the clash ending in a split draw. 'Bullet' recently discussed the controversial scorecard that cost her the opportunity to become the first two-time women's flyweight champion in promotional history.
Speaking to Ariel Helwani of The MMA Hour, the No.1-ranked women's flyweight stated:
"I am very proud of what I did inside the octagon and I do know exactly three rounds, for certain, from five, it was my rounds. I won those rounds. From other sides, I was like few things in the five was completely unfair and definitely the scorecard in the final round, in the fifth round, 10-8."
Shevchenko continued:
"Mike Bell, he did something that is inexplicable things and I think the whole world would love to hear his explanation, but from the other side, it's not me, he is going to live with that mistake forever. "
Check out Valentina Shevchenko's comments on Mike Bell's scorecard below:
Bell had Shevchenko winning the bout three rounds to one, heading into the fifth and final round. In one of the most controversial scorecards in recent memory, he gave her opponent Alexa Grasso a 10-8 round despite 'Bullet' winning the first three and a half minutes of the round. His ruling wound up costing the latter the title.
Check out the official scorecards from Valentina Shevchenko's bout with Alexa Grasso below:
Valentina Shevchenko believes Mexican Independence Day affected scorecards
Valentina Shevchenko fell victim to a poor scorecard at Noche UFC, which cost her the women's flyweight title. In the immediate aftermath of the bout, 'Bullet' claimed that facing Alexa Grasso, who is from Mexico, on Mexican Independence Day could have affected the scorecards, stating:
"Yeah, I think it really was 3-2 in my side but judges I think felt a little bit pressure because it's kind of like Mexican Independence Day. That's why I think they give one more to the Mexican fighter."
Check out Valentina Shevchenko's comments on the judges ruling below:
She doubled down in her comments during the post-fight press conference, noting that she is proud of herself but frustrated by the judge's ruling. While some observers have disputed that she was deserving of winning the fourth round, which one judge gave to Grasso, fans have universally agreed that the fifth round was not deserving of a 10-8.
Edited by Jigyanshushri Mahanta