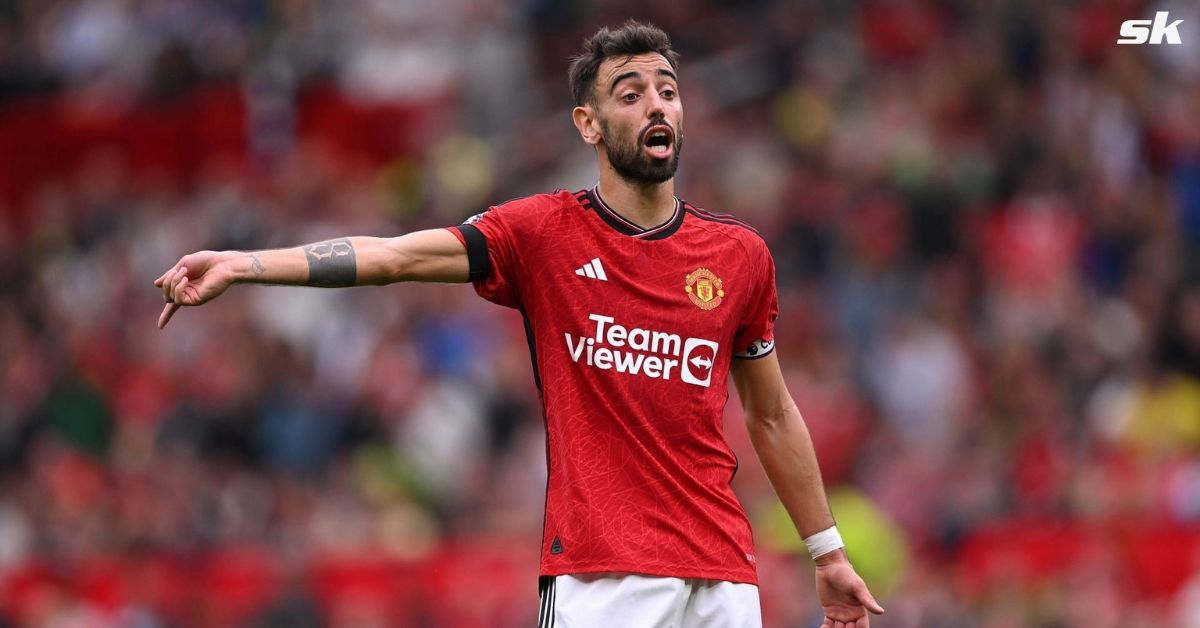 Manchester United captain Bruno Fernandes was reportedly involved in a bust-up with teammate Scott McTominay after the loss to Brighton & Hove Albion. There was also a confrontation between Victor Lindelof and Lisandro Martinez in the dressing room.
As per a report in The Sun, Manchester United players were furious after the loss to Brighton at home on Saturday. The Red Devils were beaten 3-1 by the Seagulls, who were led in attack by Danny Welbeck – a former United player.
The report claims that Fernandes was not happy with McTominay and let him know in the dressing room. He confronted the Scotsman, who was in fine form during the international break, but things were sorted swiftly.
The Sun have added that there was another face-off in the dressing room between Martinez and Lindelof. The center-back pairing were not in a good mood after letting in three goals and had a go at each other following the loss.
Gary Neville questions Manchester United coach Erik ten Hag's decision
Gary Neville has questioned Erik ten Hag's decision to alienate Harry Maguire and Jadon Sancho. He believes that the two players were popular in the dressing room and that their situation has seen the other players slowly turning on the manager.
Neville said in a TikTok video:
"How popular is Sancho in the dressing room? How popular is Maguire? Ten Hag has got some bugs in there that we don't know from the outside what discomfort and uncertainty is being created on the inside. You've got a player who's probably changing in the first-team dressing room but is over with the academy. You've got Harry, who was captain of these players 12 months ago but has now almost been alienated to the third, fourth, fifth centre-half."
He added:
"So Ten Hag has some situations in there and I don't know the damage that is having. There has been many a manager since Sir Alex Ferguson left, good managers who have found challenges at United. I'm hoping it's just a difficult start to the season and not a repeat of what we've seen previously — where it started to become challenging for Jose Mourinho, Louis van Gaal, David Moyes, Ralf Rangnick and Ole Gunnar Solskjaer."
Manchester United are 13th in the league right now, with three defeats in their first five matches. They next face Bayern Munich in the UEFA Champions League on Wednesday.