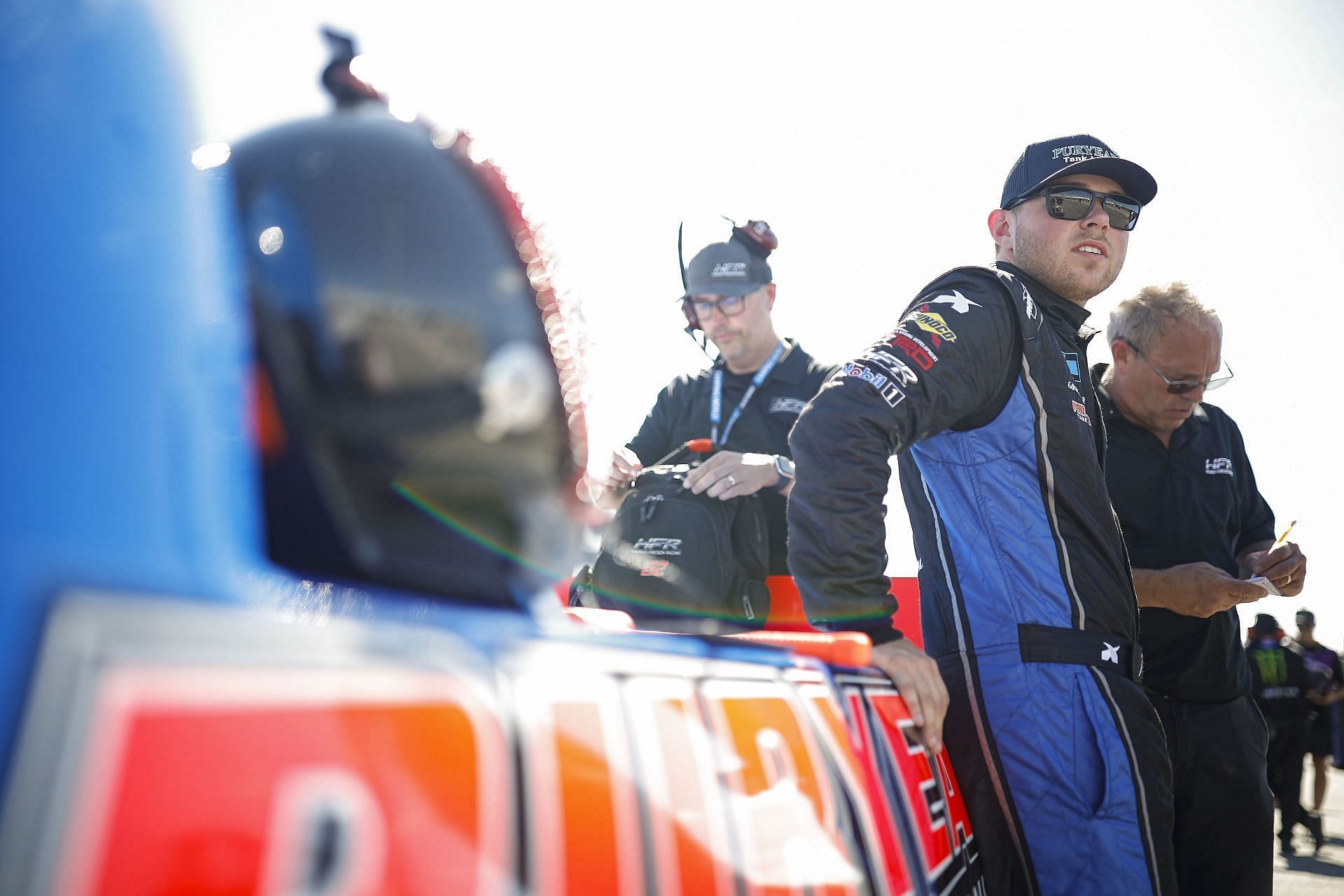 Layne Riggs, the 2022 NASCAR Advance Auto Parts Weekly Series National champion, is ready to make his NASCAR Xfinity Series debut this weekend at Texas Motor Speedway.
On Monday (September 18), Kaulig Racing announced that Riggs will drive the #11 Chevrolet in three Xfinity races starting with this weekend's Texas Motor Speedway. He will return to the series at Las Vegas Motor Speedway (October 14), and at Martinsville Speedway (October 28).
Longtime sponsorship partner Infinity Communications will serve as the primary sponsor for Riggs' car in his three Xfinity starts.
Layne Riggs is a rising stock car driver and currently drives for Kevin Harvick Inc. in the CARS Tour ranks. He is excited for the opportunity to drive in the Xfinity Series for the first time and looking forward to working with the #11 Kaulig Racing team.
Riggs said:
"I'm so excited to be making my first NASCAR Xfinity Series start at Texas Motor Speedway with a team that has had so much success in the Xfinity Series. Additionally, I am super thankful to Jeff Coffey at Infinity Communications along with the whole Kaulig Racing organization for giving me this opportunity. I am so ready to get on track," as quoted by tobychristie.com.
Layne Riggs has made six starts in NASCAR Truck Series with a best finish of P3 at Indianapolis raceway Park for Spire Motorsports.
---
"I've been watching Layne Riggs on the short-track circuit" – Kaulig Racing President
The Bahama, North Carolina-native will be the third driver to drive the #11 entry for Kaulig Racing in 2023, joining Daniel Hemric and Derek Kraus.
In a statement, the president of Kaulig Racing, Chris Rice said:
"I've been watching Layne [Riggs] on the short-track circuit for a couple of years now and am impressed at what he has earned so far in his young career. He's had a couple of starts in the Truck Series and I look forward to seeing what he can do in one of our cars. Infinity Communications has been a huge supporter of Layne's career so far, so I'm happy that he is able to bring them along for the ride."
Layne Riggs will look to utilise this opportunity when he begins his three-race NASCAR Xfinity schedule with Kaulig Racing in Forth Worth, Texas.