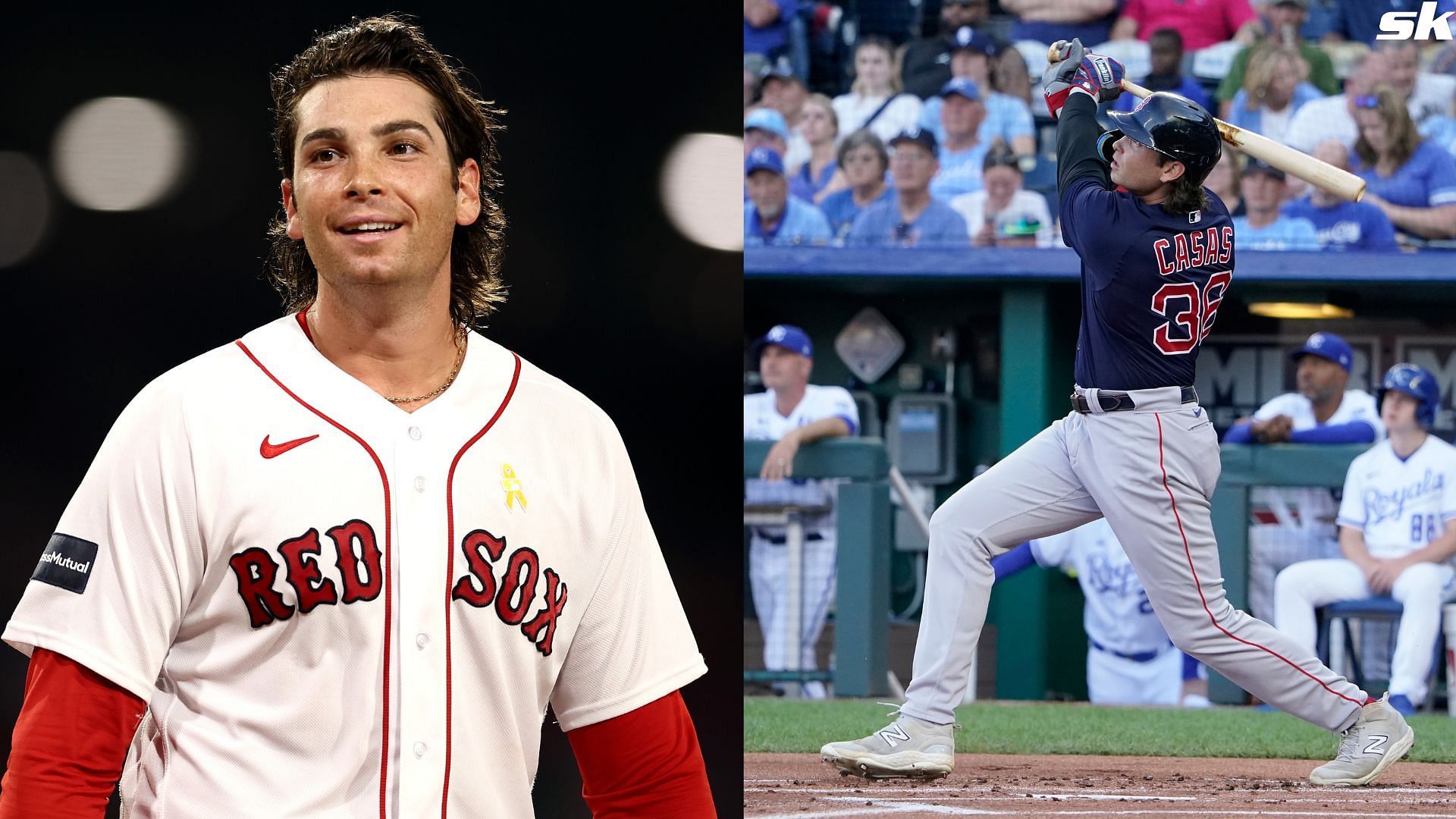 The Boston Red Sox have shut down Triston Casas' debut season days after placing him on the IL due to right shoulder inflammation.
The team has only 12 games remaining in the schedule and their chances of making the MLB postseason are slim. It looks like they have decided to prioritize the safety of the young slugger while they await the results of his MRI test, having promoted Bobby Dalbec from Triple-A Worcester to take his place.
Triston Casas was selected by the Red Sox in the first round of the 2018 MLB draft and he went on to make his major league debut for them in September 2022. He played 27 games last year and started the 2023 season as one of the most promising prospects. He soon showed his class and even won the AL Rookie of the Month award for July.
However, the 23-year-old's season might have come to an end after being scratched from Saturday's game due to his right shoulder inflammation. While Casas has been one of the most consistent hitters this season, he continues to promise big things in the years to come. The Red Sox are reportedly still awaiting the results of his MRI tests, but don't expect the injury to be too serious.
---
Bobby Dalbec called up to replace Triston Casas at first base for the Red Sox
While Triston Casas' impressive rookie season for the Boston Red Sox seems to be over, it has paved the way for Bobby Dalbec to make a return. Dalbec has played only 10 MLB games this year, with first base duties being shared between Casas and Justin Turner for the majority of the season. He has now been recalled from Triple-A Worcester and started Sunday's game against the Toronto Blue Jays in first base.
Casas may still be eligible to make a return in the final week of the month, but the Red Sox will most likely prefer to avoid taking any risks. Over the course of the year, the 23-year-old has proved to be a promising young talent with a bright future ahead of him.